Westfield's Roger Ash reviews TwoMorrows' Sal Buscema: Comics' Fast & Furious Artist by Jim Amash with Eric Nolen-Weathington.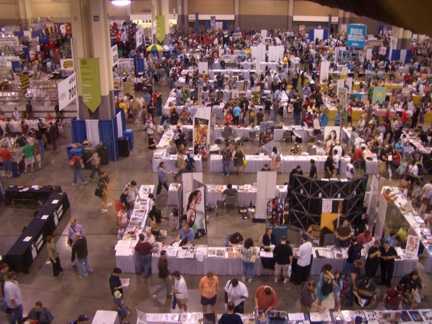 by Roger Ash & KC Carlson
Hi! In case you're wondering where we've been (c'mon, play along), we just spent a wonderful weekend at Heroes Con in Charlotte, NC. Convention organizer Shelton Drum put together one heck of a show that had something for everyone. If you've only been to conventions with a big publisher presence, you'd be in for a surprise at Heroes. There was everything from web comics, superheroes, to autobiographical comics. The only large publishers who had booths at the convention were Boom and IDW. There was still a DC and Marvel presence at the show through panels and creators, but this isn't a publisher-centric show.