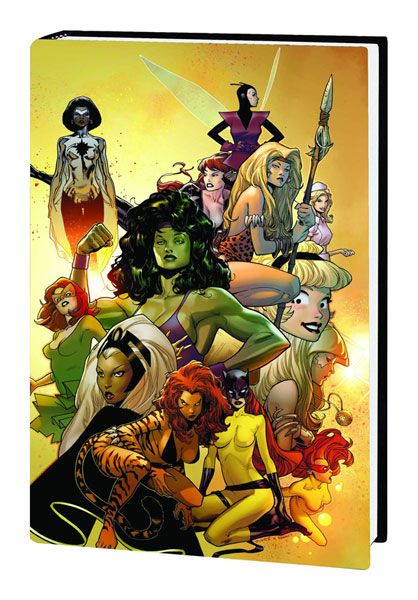 by Robert Greenberger
Marvel Comics has spent much of this year focused on the female heroines of their ever-growing universe. First there was the slick magazine with articles and reprints from January, which I wrote for. Since then there have been the Girl Comics and Her-Oes miniseries and an honest-to-goodness good Black Widow ongoing series.
This summer, though, Marvel looks back one final time with Women of Marvel: Celebrating Seven Decades Omnibus. The mammoth 1160 page book will retail for $125 but you're getting a real survey of how heroic women were portrayed through the years and it makes for an interesting look at Marvel in a new way.