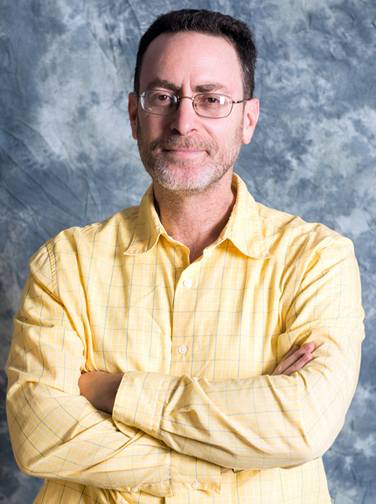 by Robert Greenberger

"I'm the one who steps from the shadows, all trenchcoat and cigarette and arrogance, ready to deal with the madness.
"Oh, I've got it all sewn up. I can save you if it takes the last drop of your blood, I'll drive your demons away.
"I'll kick them in the bollocks and spit on them when they're down, and then I'll be gone back into the darkness, leaving only a nod and a wink, and a wisecrack.
"I walk my path alone…Who would want to walk with me?"
So wrote Garth Ennis in Hellblazer #41, his debut issue as writer, and he would go on to leave an indelible mark on the character. The Irish-born writer is today better known for his collaboration with the late, great Steve Dillon on Preacher or his lengthy run of Punisher stories for Marvel or The Boys, now on Amazon Prime, but his tenure on Hellblazer helped put him on American readers' radar.

Several characters and storylines from those issues have lived way beyond the printed page with his initial storyline, "Dangerous Habits" being loosely adapted for the underrated Keanu Reeves film and again with Matt Ryan on NBC's Constantine series. In recognition of that, DC Comics is putting together a mammoth 1376-page tome, Hellblazer by Garth Ennis Omnibus, which includes Hellblazer #41-50, #52-83, #129-131, Vertigo Jam #1, Hellblazer Special #1, Heartland #1, Vertigo: Winter's Edge #2.
While Alan Moore created the template for the character in Saga of the Swamp Thing, he really blossomed on the pages of Hellblazer, starting with Jamie Delano's initial run before turning the reins over to Ennis. Immediately, Ennis took us on a journey as Constantine's years of smoking led to lung cancer and facing his end, bargained with the triumvirate ruling Hell – the First of the Fallen, Satan, and Beelzebub — for a cure. He brilliantly played one off the other until he was cured and managed to give them all the finger in the process. Comic Book Resources named this story, illustrated by Will Simpson, Mark Pennington, Malcolm Jones III, and Tom Sutton, as Ennis' greatest comic book story.

Then there's "Bloodlines" (#47-50, 53-61) which posits a demon once controlled Jack the Ripper and now possesses a member of the royal family. More significantly, the story arc introduced readers to Kit Walker, who became the significant female in Constantine's life while Ennis wrote the series. As he get reacquainted with Kit, Constantine settles into what might be considered normalcy or as we like to say, the calm before the storm. The art here is from Simpson, Mike Hoffman, David Lloyd, and Stan Woch. Issue #49 heralds the arrival of Steve Dillon, who would begin a lengthy, productive, and celebrated run with Ennis here, beginning with issue #57, and elsewhere. Issue #60, from Ennis and Simpson, recounts the demon Chantinelle's doomed romance with Tali, an angel, a theme the writer would revisit in Preacher.

This was followed by "Fear and Loathing" (#64-67), spotlighting the archangel Gabriel, who he introduced to the readers during the opening storyline. A highlight is Constantine's 40th birthday party (the character mostly aged in real time during his Vertigo run and the mileage takes its toll), attended by Zatanna and Swamp Thing among others. Kit's Irish background allowed Ennis to extol on more than just English politics when not dealing with the occult. Their romance was slow and gradual and deep so when they inevitably broke up, you felt for the pair.

Constantine takes the breakup hard and winds up homeless, drinking to forget his pain when the King of the Vampires hunts him. Here, Constantine briefly dies but recovers setting up "Damnation's Flame" (#72-77) where adversary Papa Midnite returned to send him on a journey through an alternate America, accompanied by the spirit of John F. Kennedy. Along the way, he runs into Abraham Lincoln, who is a disguised First of the Fallen, seeking revenge which set up the final arc, "Rale at the Gates of Hell" (#78-83), as spiritualism, love, politics, and religion all vie for attention.

Note should be made of the great cover work, first by Tom Canty and then the lengthy run from Glenn Fabry that helped set the tone as the series matured.
The Vertigo Jam story is a short one from Ennis and Dillon while the Vertigo: Winter's Edge tale is drawn by Glyn Dillon. The story in Hellblazer Special, with art by Dillon, is a flashback, set earlier in Constantine's life and involves a pedophile priest and the First of the Fallen.

Before his brief return to the title, Ennis and Dillon produced Heartland a Kit-centric one-shot that almost entirely avoids Constantine and the supernatural. Instead, it is more about the Belfast Troubles. While he wrote the script in 1994 during a lull in the conflict, it was released in late 1996 when things had heated up, making it timelier.

Ennis returned for a five-parter some years later and in "Son of Man", where Constantine returns a dead son to his grieving mob boss father, although things are never that simple. John Higgins, best known as the Watchmen colorist, provides the moody artwork.
Ennis deftly mixed horror and politics as we got to know Constantine as a character. We saw him pal around with Chas, his best mate, and grow close to Kit before losing her. In the background remained the forces of Hell, scheming to claim his soul and end his threat to their goals. This deserves collecting and reading in a long stretch, luxuriating in the deepening of the character and growth of Ennis as a storyteller.