There are lots of great new comics on WestfieldComics.com and KC Carlson looks at some of his favorites.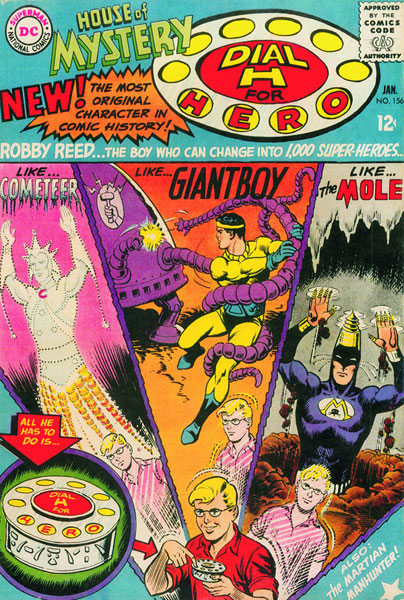 by Robert Greenberger
Sockamagee isn't the most memorable catch-phrase you will ever find, but it's one of the most fondly recalled aspects of the charming Dial H for Hero series which ran in DC Comics' House of Mystery from 1966-1968. The series was the ultimate in wish fulfillment as we could all imagine ourselves finding the alien dial and suddenly becoming one cool hero after another. It certainly explains why it has remained fondly recalled and has been constantly revisited ever since, most recently by J. Michael Straczynski in an issue of The Brave and the Bold. Now, DC is finally collecting the run from issues #156-173 in a volume of Showcase Presents and it's a most welcome treat.