Want to read some of the books Roger mentions? Here's what's available.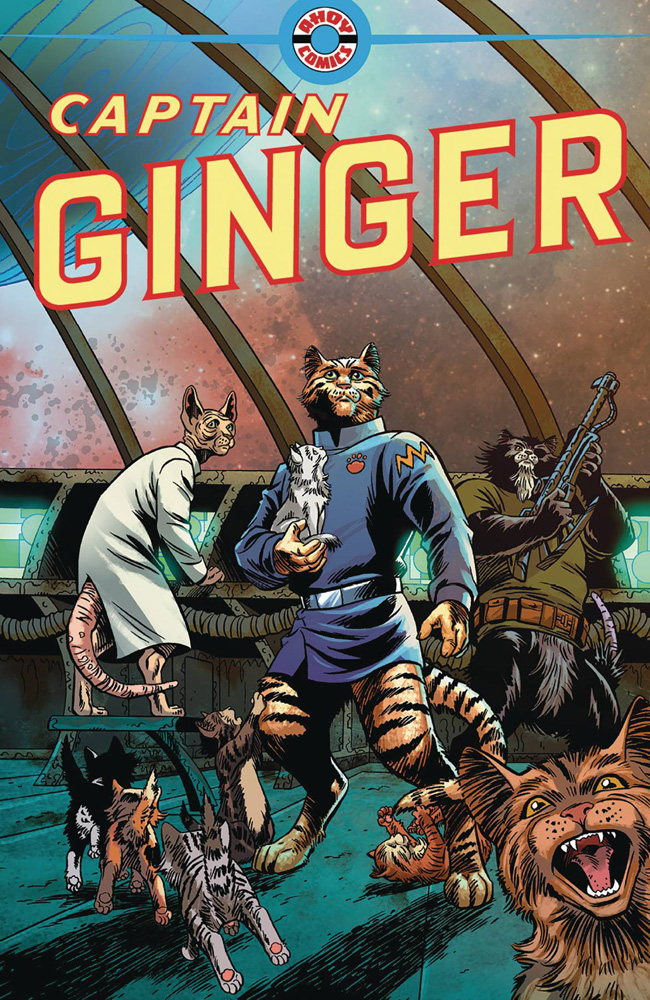 Stuart Moore is a former editor at both Marvel and DC and has written such comics as Deadpool the Duck, Namor, The First Mutant, Wolverine Noir, EGOs, and many others. He is one of the driving forces behind new publisher, AHOY Comics. His first book at AHOY is Captain Ginger with artist June Brigman featuring cats in outer space. Moore recently shared some details about the upcoming series with Westfield's Roger Ash.
Westfield: Where did the idea of Captain Ginger come from?
Stuart Moore: I created it specifically for June Brigman – the first time I've ever worked that way with an artist. I'd collaborated with her before, and I knew she loved cats – not only LOVED them, but understood them, the ways they move and fight and can be sweet one moment and savage the next. The rest of it just fell together in my head, very fast.

Westfield: Who are the main characters we'll meet in Captain Ginger?
Moore: Without getting too spoilery:
Captain Ginger is the leader, of course. But cats aren't natural followers; they're not herd animals, like dogs. When the cats inherited this starship, they had a rough few generations trying to figure out how everything worked, and how to survive. Eventually they agreed they needed someone in charge – but it's a precarious situation, as you'll see.
Sergeant Mittens is chief gunnery officer, among other things. He's always up for a fight, but he's not sure about this military discipline stuff.
There's also Ramscoop, the engineer; Ecru, a rather brittle character who runs the ship's Maker; Science Cat; and the hyperactive little helmsman/navigator pair, Rattle and Roll. And that's only the beginning.

Westfield: What can readers look forward to in the story?
Moore: This initial storyline takes our characters through several crises aboard ship, while they try to puzzle out just how alone they are in the universe. There's a dark side to this story; the human race has basically wiped itself out, and that fact is not lost on the cats.

Westfield: There is more than the Captain Ginger story in the issue. What can you tell us about the other features?
Moore: We've got an incredible Grant Morrison short story (text, not comics) called The Electric Sky Bear that Inspired Ben Franklin, beautifully illustrated by Phil Hester. And a cartoon by the lovely and talented Shannon Wheeler. There's also a Captain Ginger text feature that sheds some light on the backstory of the series.

Westfield: Any closing comments?
Moore: AHOY indulged me enough to give us a 35-page opening story, so there's lots of Ginger in this first issue. As a whole package, it's one of the best comics I've ever been involved with. I hope people come along for the ride.