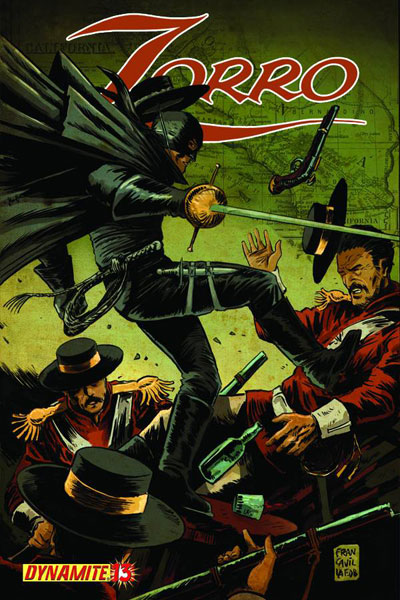 Nick Barrucci is the President of Dynamite Entertainment, publisher of such books as Project Superpowers, Red Sonja, and The Boys. Westfield's Roger Ash recently sat down with Nick to talk about what readers can look forward to from Dynamite, as well as some of his thoughts on comics.
Westfield: What upcoming projects from Dynamite have you really excited?
Nick Barrucci: That's like saying, "Which is your favorite baby?" Honestly, everything from the next Project Superpowers crossover, which Alex [Ross] and Jim [Krueger] and our team at Dynamite have been working on for the last year, building back up to it. We're doing the unabridged Dracula in April. We're working with Leah Moore and John Reppion, with John Cassaday doing covers. It features the full Dracula story that wasn't originally published. When Bram Stoker's Dracula was originally published, the publisher decided to change the ending and take out the first chapter. We were able to find the source material and we're publishing the full, unabridged story. It'll be in comic format. Everything from Super Zombies with Marc Guggenheim and Vince Gonzales with Mel Rubi to Dead Irons with James Kuhoric, Jason Alexander, and Jae Lee. Everything we work on gets me excited. That's a plus. Being almost halfway through The Boys run is exciting in a scary way because it's one of my favorite books and I can't believe we have less than three years to go on it. A lot of stuff gets me excited.
Westfield: You mentioned a Project Superpowers crossover. Is there anything more you can say about that?
Barrucci: Absolutely! One of the things that we haven't revealed yet in the Project Superpowers Universe is what happened to the sidekicks. Part of Black Terror's search is a search for Tim. You're going to find out in the next crossover what happened to the sidekicks and what are the ramifications of what happened to them. It's going to be full-out, big, bad, ugly awesome. The best part is that we're doing another 40-page dollar book to kick it off.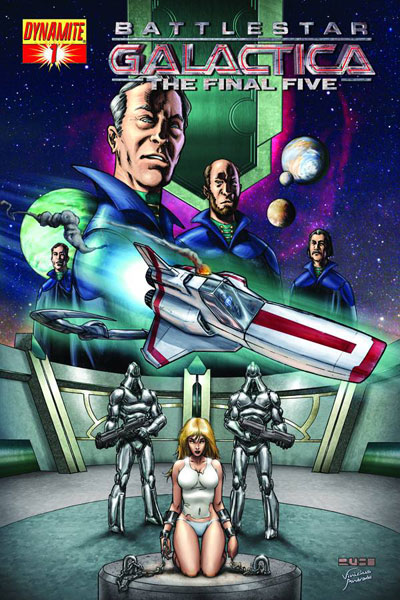 Westfield: Let's talk about some of your ongoing series, or series of mini-series. With the TV show Battlestar Galactica ending, are you planning on continuing doing Battlestar Galactica and telling new stories?
Barrucci: Actually, with Battlestar Galactica ending, it opens up a lot of doors that were not open to us before. Now we get to do quite a few stories that may have run parallel to what they may have done, or given away secrets to what they may have done on the TV show. Now we can do things that we've always wanted to do. Seeing the series come to an end, new ideas have come up with writers and we're really excited about that.
Westfield: Red Sonja is a popular title. Is there anything you can tease readers with about that?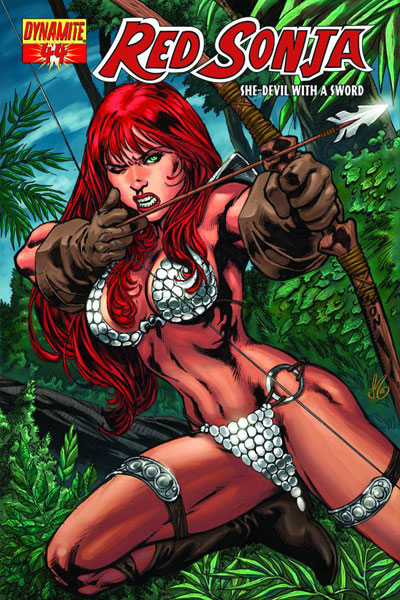 Barrucci: For those readers that have been around, keep hanging on for the ride. It's about to get wilder. For those who haven't tried it out, it's a good time to start getting onboard. Brian Reed's first trade paperback will be coming out in a couple of months from his first story arc. I think we're just getting into it and it's an exciting time. It's a fun title, I'll tell you that much. Brian's really, really latched onto our longest-running character and been able to tell stories that take her to new adventures.
Westfield: Are you going to continue working with Garth Ennis on Battlefields?
Barrucci: Yes. That was always planned as nine issues. The third issue will be coming out in another week or so, maybe a little longer. Within a week after Night Witches, we'll have the new series and then we'll go right into Tankies.
Westfield: You're also doing some neat stuff with Westerns, which is an overlooked genre, with Zorro, the Man With No Name, Dead Irons, and Lone Ranger. Why do you think those are working for you?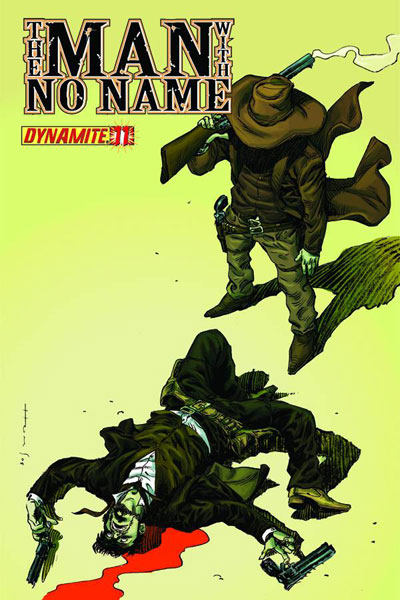 Barrucci: Because outside of DC, we're the only publisher publishing big-time Westerns. [laughter] We've cornered the market! It's a DC/Dynamite world! I think part of it is we have a passion for Westerns. I think that sways fans. DC is doing a wonderful job with Brian Azzarello on Loveless and Jimmy Palmiotti and Justin Gray on Jonah Hex. I think we latched onto the Lone Ranger just about the same time. Maybe there was something in the air. We were very fortunate to have John Cassaday and Brett Matthews join us. They've been telling some of the most compelling, passionate stories in comics. One thing lead to another. Our success with the Lone Ranger, both critical and commercial, lead to the Zorro people contacting us. That also lead to us opening the door with MGM. They had not licensed out The Man With No Name except for soft goods, like throws, t-shirts, that kind of licensing. This was the first time they'd ever allowed there to be any kind of extension of the mythos from the first three movies. They trusted us. This lead to some writers like Jim Kuhoric saying, "Hey. You're doing a good job with the Western genre. Here's a horror Western. A Goth Western. What do you think of this?" It was great, compelling material that we got excited about and we were able to bring Jae Lee on. We probably published more Westerns in the last four years than the entire industry has in the last 30 years.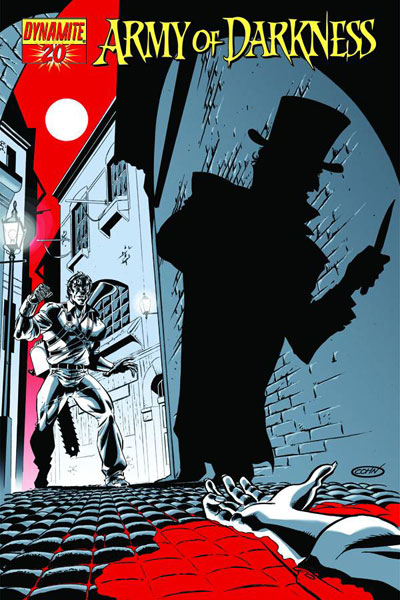 Westfield: Anything you want to tell people about what's coming up in Army of Darkness?
Barrucci: The Army of Darkness series right now has been going through some cool adventures. Mike Raicht has some ideas to really take it up a notch. I would say around issue #25, some really fun stuff, at least for us as readers, is going to start happening to Ash that we can laugh at. We're going to laugh. We're going to have a good time. And it's all going to be at Ash's expense.
Westfield: Are you going to continue working with Frank Cho on Jungle Girl?
Barrucci: As long as Frank has time, we have time. That book is truly a collaboration with Frank and Doug Murray and we're excited to be working with them. It just requires all of us to put the book out as it's ready, and I think that's the way we've been approaching it.
Westfield: What, for you, makes a good comic? One that you want Dynamite to publish.
Barrucci: I think the answer to that is seeing something that I can react to, but is bigger than my reaction. The creators just have to come in with passion and an ability to tell the story with their passion. I think that's what it comes down to. A lot of heart.
Westfield: There's been a lot of talk recently about the future of comics, whether it be a monthly or trades or whatever. What do you see as the future of comics?
Barrucci: Great storytelling. People will pick up comics in their physical form with great storytelling. I think that most comics do need a sequential way of being told. There will be some that work great as original graphic novels. Look at the Joker graphic novel that DC put out with Brian Azzarello and Lee Bermejo. Fantastic book. Fantastic! And it definitely worked better as a graphic novel. Many publishers put out graphic novels. We've put out a few as well. The work will dictate the format. I think that some creators will adapt their style to work in different formats whether it is monthly, whether it is a graphic novel, whether it is online. But that will evolve in a way we can't predict.
Westfield: Any closing comments?
Barrucci: Make yours Dynamite. Try it. I think you'll like it.