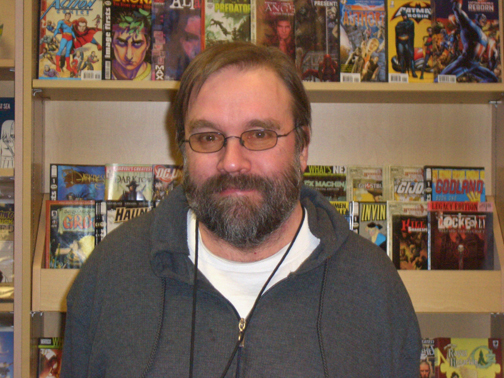 by Wayne Markley
I had planned on writing this week about DC's New 52 #0 issues (which can best be summed up by the old saying "the good, the bad, and the ugly), but I decided to hold off reviewing them until I had a chance read them all. I will say some were surprisingly good and some were really bad. Then I thought I would review the Marvel NOW! launch, but I decided I had better wait until they are actually in print and I have read them. It would not be fair to pre-judge them based on press releases or ads. So those are two blogs for the future you can look forward to (Ha ha). So I decided to write about some random thoughts about comics in general with no common theme or subject.
First off, I want to discuss a book I recently found called True North Book 1. It is a graphic novel from Ashtray Press published in 2005. Why would I mention this? Because it is a self-published graphic novel by Jeff Lemire. I really like Jeff's work on Sweet Tooth and Frankenstein, Agent of S.H.A.D.E., but this early work which he wrote and drew is interesting because you can see what his early work which is very primitive. It's interesting to see how much his art has evolved. I have always been fascinated by an artist's development over time, such as the late Joe Kubert's early work on Hawkman in the 1940s (which looked very much like Mort Meskin's art, whom Kubert was an assistant for for a number of years) compared to his work on Tarzan in the 1970s. (Speaking of which, IDW just released a stunning artists edition of Joe Kubert's Tarzan, which is pricey but worth every penny). Or if you look at Todd McFarlanes' early work on Infinity Inc. (which DC has never collected) to his work on Spawn. It is almost night and day. I find it fascinating how artists grow in terms of skill and style. It is fun to compare your favorite artist's early work to their current work. To be fair though, the three examples I have just pointed out are extreme examples and not all artists have grown as much as these three.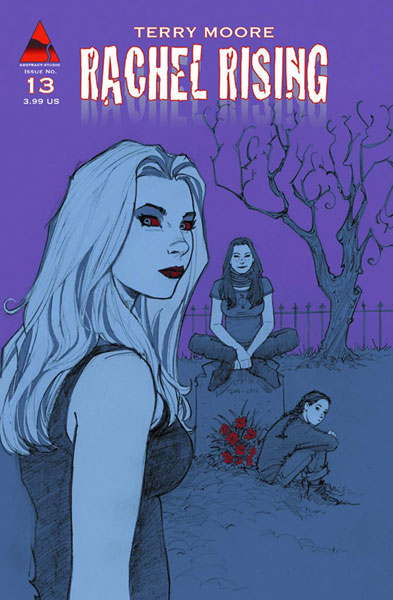 Terry Moore has been doing his current project called Rachel Rising for a couple of years now. At first I was not sure what to make of it. I have greatly enjoyed his prior work, Strangers in Paradise and Echo, but with the early issues of Rachel Rising I thought it was just another zombie story. Having just read issue #11, I have to say I was wrong and the story has taken a turn to make it a must read title. If you have not tried this title, or any of Terry's work, you are missing out on a real treat. His stories vary greatly in terms of story subjects, but all of his stories are well told and beautifully drawn.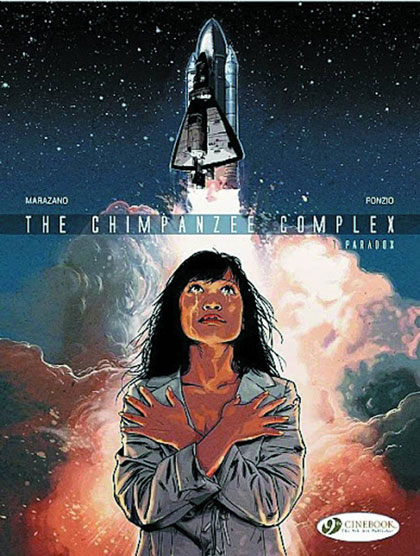 I noticed in the current issue of Previews, the catalog that retailers use to order their monthly comics from Diamond Comic Distributors, that Cinebook are once again listed. You may say, so what? Well, Cinebook publish European Albums in English for the American market. They cover every subject from spies to adventure to humor to children to fantasy and everything in between. While not everything Cinebook publishes are my favorites, there is nothing they publish that is not top notch. This is significant because a number of years ago Diamond dropped Cinebooks for economic reasons. I encourage you to check out Previews and check the Westfield Comics web site for ordering information where you can find Lucky Luke, Agents XIII, and others.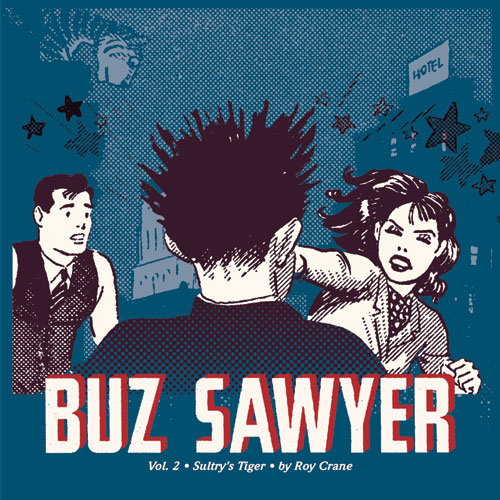 This past week Fantagraphics released the second volume of the complete Roy Crane's Buz Sawyer. If you have never read Roy Crane's work, ether his Capt. Easy or Buz Sawyer, you are missing out. Roy Crane spent his whole life doing newspaper strips, and Buz Sawyer is some of the best storytelling out there. The basic story is Buz Sawyer is an Air Force pilot in the 1950s, but as the stories move forward, he goes into private business back to the Air Force and gets married and has a child and so much more. Crane's storytelling style is fairly unique in I cannot think of anyone who does his style today. It is a mix of "cartoony" and dramatic. It is nothing like Caniff or Foster or Raymond, but is as good as any of these masters. I cannot not recommend Roy Crane's work high enough. As a nice bonus, these Buz Sawyer collections are edited by Rick Norwood, who is the publisher of Comics Revue, a magazine that collects newspaper straps every other month. Rick adds his amazing knowledge of the history of comic strips to each collection and his obvious love of the medium shows through in the design and beautiful production of these collections.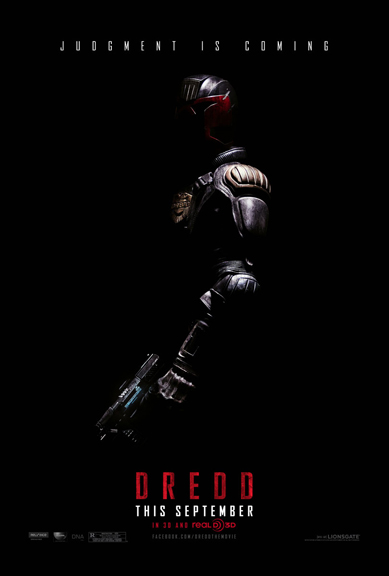 Last week I wrote about Judge Dredd and the history of the character and some possible collections for those interested. I wrote that column based on the fact that the movie Dredd was being released. Well, the movie did not do that well here in the US, but I did go out and see it anyway. I must say I thought it was very faithful to the character and was a very entertaining film. It truly captures the feel of the comics, both in the design of the sets and the story. The story has all of the hopelessness and dispare in the world of Dredd. It also has the famous black humor that Dredd has always had. It did remind me a lot of a video game (as the bulk of the movie is set in one 200 story apartment block) and it is extremely violent. But as a big fan of the comic, I thought it was a great adaption of a comic character and rates up there with the Avengers as one of the best comic adaptations. Mind you, I am in no way saying that Dredd has anywhere near the appeal the Avengers had nor that fans of the Avengers would necessarily like Dredd, but it is very faithful to the comic. I really enjoyed it.
Finally I would like to recommend the Warner Brother Looney Tunes Premium Collection Vol. 1 Blu-Ray set. There are 50 cartoons on three Blu-Ray discs. Not only are the cartoons stunningly beautiful, there is commentary on almost every cartoon (which has an amazing amount of history and insight into each cartoon). There are also over 5 hours of content saluting Chuck Jones. On these three discs are Bugs Bunny, Daffy Duck, Tweedy Bird, and all of your Warner Brothers cartoon characters. It is well worth your money and time.
As always, everything I have discussed here is my thoughts and they do not reflect the employees or the company of Westfield Comics. Comments, reviews, complaints are welcome at MFBWAY@AOL.Com.
Thank you.