by Wayne Markley
There are writers out there whose work you read over the years and sort of take for granted, but when you step back and look at what they have done you realize how great they really are. Mark Waid is one of these writers. Month after month, he has written some of the greatest comics out there for both Marvel and DC, as well as Archie, BOOM!, and others, and he is generally taken for granted. He is not talked about like an Alan Moore, or a Brian Bendis or a Scott Snyder, but he is as good, and I would argue, better than them, if you look at how many great books he has written over the years. As much as I like Bendis, and I use him as a comparison as he is also very prolific, I think overall Waid's percentage of great books out weighs Bendis'. I could write a dozen columns about different series Waid has written, but I am going to focus on a few, from different publishers, with different types of stories, but all great and all with Waid's distinct style of telling a story, which is well thought out and insightful, and as Waid himself says, is character driven more than plot driven.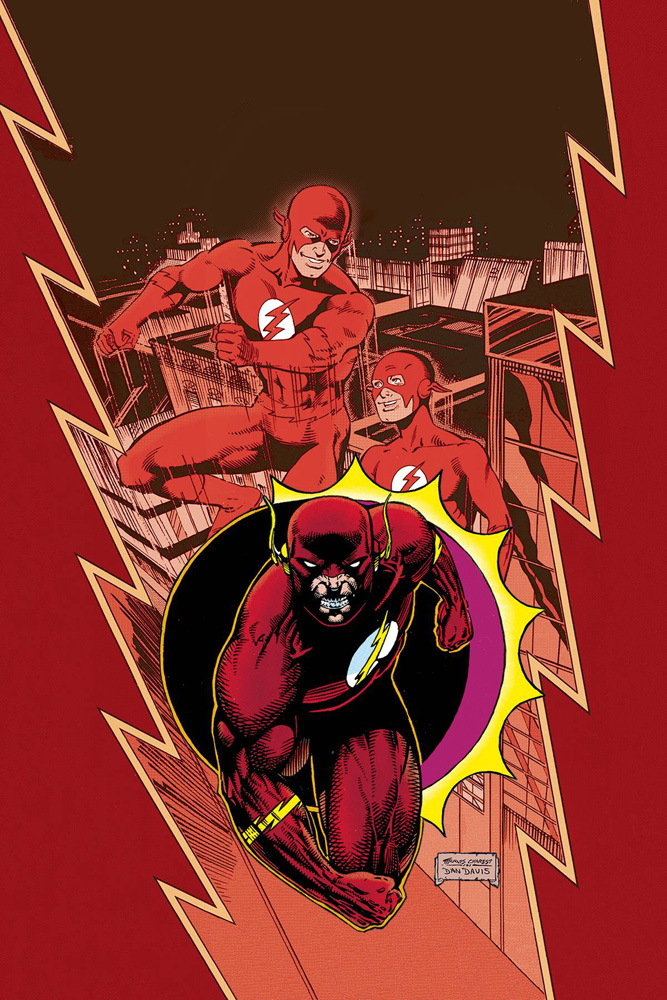 One of Mark Waid's earliest writing assignments at DC was the Flash. He started out as a huge Flash fan and when given the opportunity to write one of his favorite characters it was too much to ask for. A lot of times when someone is a huge fan of a character and they then get the chance to write that character, it tends to be self-indulgent and not very good. Waid is the exception to this. His Flash shows his love for the character and its history. DC Just released the first volume of the Flash by Mark Waid collecting Flash #62-68 and Flash Annuals #4 , #5, and the Flash Special #1. In this collection you see Waid's talent for creating real people set in a fictional world that is well thought out and is believable. You see a lot of what he would later do with Daredevil where he would look at not only what motivates a character, such as Wally West, the Flash, or his rogues gallery, but also the little bits of the character that are always in the back of your head but you never really put much thought into. Such as how does the Flash deal with air friction? Or how does the Flash run through solid objects? Or perhaps my favorite, who is faster, Wally or Jay Garrett? Yes, in this collection you will find stories with Wally West, the Golden Age Flash Jay Garrett, and even Barry Allen. It is also very interesting just based on this first collection how influential Waid's run on the Flash would be on later writers such as Geoff Johns and more importantly on the current Rebirth Flash, which takes a lot for Waid's early stories but plugs in Barry as opposed to Wally. The artwork on this series is by a variety of folk, including Carmine Infantino, but the majority of it is by Greg LaRocque and Jose Marzan Jr. All of the art is very professional but it is not my favorite style. It is very typical of 1990s DC art which was very standard looking, not that that is bad. Overall, I truly enjoyed these stories, surprisingly so. I found them to be thoughtful and well written and most of all entertaining. I cannot not wait for the next collection in the Flash by Mark Waid.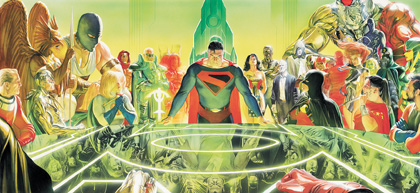 Many years ago, in 1992 I think, in a bar in Philadelphia at a convention for Capital City Distribution, I was drinking with James Robinson and Alex Ross. Ross was trying to talk James into writing his next project after Marvels. The conversation continued over dinner with the three of us and ended with James politely declining. A few years later I was working at DC Comics and my boss, Neal Pozner, asked me to ask Alex if he would do a Superman retail poster for us. I called Alex and he said he would think about it if I would find out what happened to his proposal he had submitted a few years earlier. I asked him who he has sent it to. He said Archie Godwin. I went to Archie and asked him if he had Alex's proposal. He opened his desk drawer and said yes and pulled it out. I asked him what he thought and he said he had not read it yet but he would. Months go by. Alex does the poster and once a month I ask Archie if he had a chance to read it yet. Finally Archie tells me he passed it on to Dan Raspler as he did not have time. Thus I started over asking Dan, did you read it yet? Finally to my surprise, one afternoon he said yes. He said it was interesting but there was no writer and a proposal by an artist without a writer was a big pain. Not wanting to let Alex down after all this time, and after all he did do the poster for us, I said to Dan, "how about Mark Waid? He knows the characters and is a good writer." Dan relied, "that is a good idea" and the rest is history. I doubt even Mark knows the story behind this, thus why I am sharing it here. Kingdom Come became far more than Alex's project, it became a true collaboration between a writer and an artist. It is a tale set in the future where the heroes are too traditional and the villains have modernized to the point where the heroes no long win a fight with ease. This was a four issue miniseries originally but later expanded into a whole world. The original miniseries is now available as a nice collection and it still holds up as a great read. The art is breathtaking and is classic Alex Ross and the dialogue rings true as if the characters leaped off the pages. I have no idea how much of the dialogue was Waid's and how much was Alex's but I know together they put together almost the perfect story that every DC fan should have on their shelf.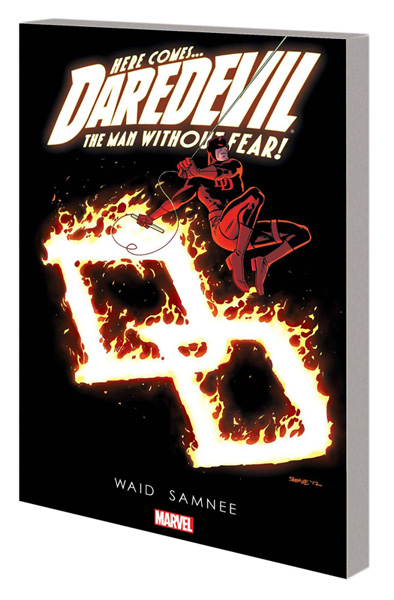 The character that seemed to really catch people's attention when he was writing it was Daredevil. Waid along with Chris Samnee (and Paolo Rivera prior to Samnee) reinvented this classic character. Like a butterfly, his version of Daredevil rose out of the darkness that came before, but it was so light and beautiful. He wrote Daredevil from 2011 to 2015 and these are some of, if not the best, Daredevil stories ever written. They're are not the dark and gritty DD that Frank Miller did. These are thoughtful, extremely well plotted stories that show a Daredevil that was almost light hearted, and it was insightful and fun. The stories were pitch perfect and with almost all of Waid's writing it was character driven. As with his Flash, Waid would poke and prod DD's motivations and past with an insight that no one had done. These are just little things about the character that most writers would not even think about, but when they are pointed out in the story, you are like, "oh yeah, that is obvious". These little things range from DD powers, to his relationships to his costume. These little tidbits show how much thought Waid puts into his writing and plotting, treating the characters as if they were your best friends and thus making them far more real than your typical comic book. And I cannot forget to mention the art on Waid's Daredevil run, both Chris Samnee, and Paolo Rivera before him, were perfect for this type of story being told and blended with Waid's stories to create a perfect world. There have been a number of high points in Daredevil's history, from Frank Miller to Brain Bendis to Ed Brubaker, but Waid's DD is the polar opposite of what they were doing but just as good, if not better. It is well worth your effort to seek out these collections. (By the way, Waid and Chris Samnee are currently doing Marvel's Black Widow together).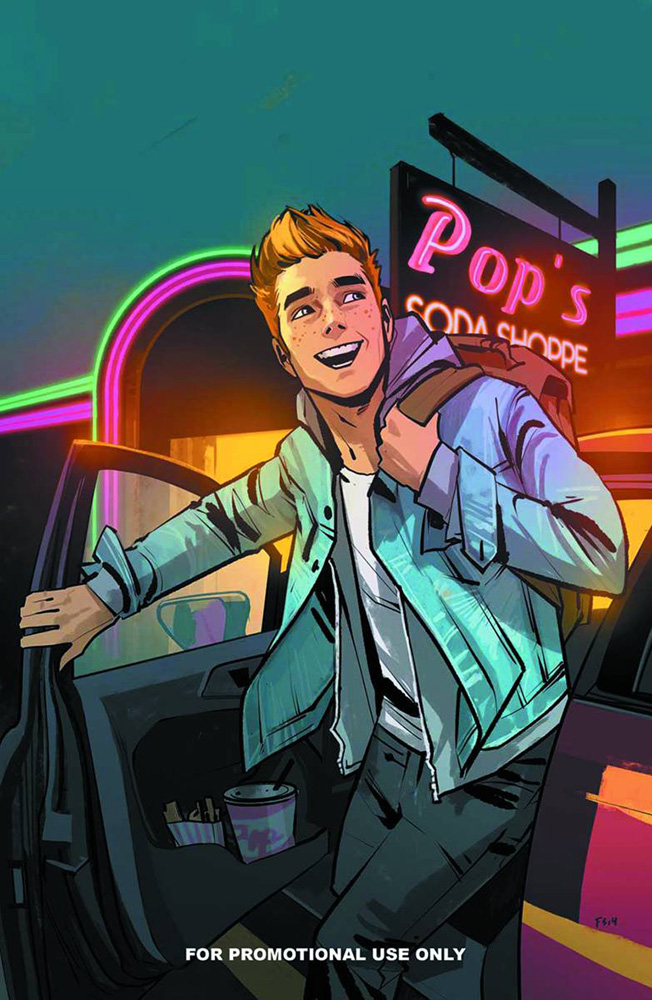 Archie Comics in past few years have decided to reboot their characters in a more modern style and look. For their flagship title, Archie, they choose Mark Waid to write the book. Joining him on art were Fiona Staples (issues #1-3), Annie Wu (issue #4) and Veronica Fish (issues #5 and #6). All of these are collected in a very nice trade collection from Archie Comics, which includes a bunch of extras, such as all the variant covers and a how it is made feature. As I have said over and over in this column so far, Waid is a master at getting to the core of a character and then fleshing it out in ways you have not thought off. Archie is no different. Now this is not the classic Frank Doyle/Harry Lucey Archie that I love, but it is obviously a work of love for Waid and his collaborators. This new vision captures all of the essence of the classic Archie but with a very modern look. These are continued stories with moments of slapstick that recall the classic days, which while different are almost as good. It is not fair to compare this modern take on Archie to the old Archie as the intent of the publisher is different and it is a very different audience than Archie's first 70 years. I really enjoy these modern stories as they have a nice mix of drama, humor and bit of a wink to the old time fans. I would recommend this collection to any comic fan, but particularly if you are looking for something different than the traditional superhero material. My only complaint is in the single comics they reprint a classic Archie story with an introduction by Waid as to why he picked that specific story, and the trade leaves out Waid's essays and the classic reprint. I think this is a real shame.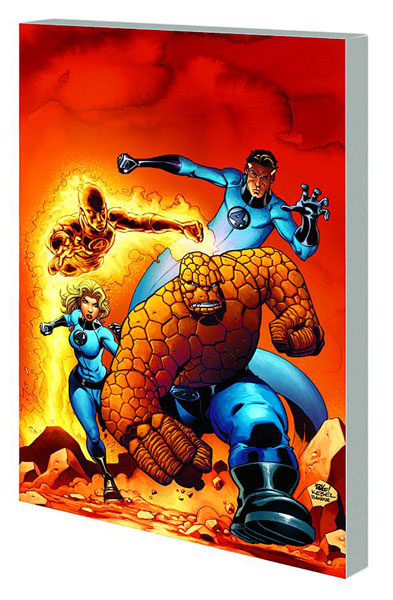 As I mentioned in the beginning, Waid has written so much I could not possible cover it all here, but if you would like to read more of his work, I would recommend these collections of his work: Ka-Zar by Mark Waid and Andy Kubert volumes 1 & 2, The Fantastic Four by Waid and Wieringo Ultimate Collection Vol. 1-4, (which may be the best Fantastic Four since Lee and Kirby, it is that good) and Captain America Epic Collection: Man without a Country, which collects a large chunk of Waid's and Ron Garvey's run on Captain America, which is also great. Plus, Waid is still writing some of today's best Marvel books every month including the Avengers (with an epic tale with Kang the conquer), and one of my favorite books at the moment, The Champions, all about the teen heroes who left the Avengers and are trying to be better than the group they left. Brilliant storytelling.
While I have covered a lot of ground here singing the praises of Mark Waid, there is so much more that I could have said. I strongly encourage you to take some time and read one of his books. I think you will be as impressed as I am, and if you look at his overall body of work, it is truly amazing. Mark may not get all of the fan press, or adulation, but I would argue he is one of the greatest writers of comics today, and has been for the last twenty years.
That is all for this time. I hope everyone has a wonderful holiday season, whatever you may celebrate. I welcome your feedback on this column, what do you think of Waid's writing? Am I a delusional fanboy? Please let me know at MFBWAY@AOL.COM or on Facebook at Wayne Markley. All the comments I have written here are mine, and only mine and do not reflect the thoughts or opinions of Westfield Comics or their employees. So there! As always,
Thank you.