by Wayne Markley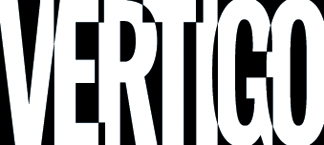 It was a sad day in comics history when DC Comics recently announced that they were closing down the Vertigo imprint after more than 25 years. At one time, Vertigo was argueably the most important and vibrant imprint of any publishing company. It was filled with creative ideas and some of the world's greatest talent. Under their label they spawned a number of properties that would go on to become successes on TV or the soon to be films. Originally, they were Image Comics before there was an Image Comics. They were a place where creators could go and get a good creative deal where they would share the ownership of properties and it was a far more friendly and creative place than the traditional work-for-hire. Far more talented people than me have written far better tributes to the legacy of Vertigo than I ever could, and I encourage you to seek this tributes out as it is a sad day to see DC close down this imprint. While the current version is nothing compared to what it was, it is still sad.
What I want to do in this blog is discuss my experiences with Vertigo (in the mid-1990s, when they were very young as the imprint was started in 1993), and to recommend a handful of books they did that I really enjoyed. These suggestions barely scratch the surface of what was produced under the Vertigo label over the years, but it is a small sampling of what creativity and originality that came out of the leadership of Karen Burger and her compadres. When I worked for DC in the 1990s, my job was a mix of things that included finding new talent, overseeing the various ads in the books, both internal and external, reviewing books before they were sent to the comic's code, and most importantly, making sure that various departments within the company knew what the others were doing. At the time, DC was not the friendliest place to be. It was basically a bunch of separate kingdoms; the DC Universe, Vertigo, Paradox Press, Milestone, the marketing department, licensing department, legal, etc. and the communication between each of these departments was sort of like a cold war. It was my job to make sure everyone was on the same page, particularly between DCU and marketing. Or, at least this is how the job was described to me at the time. This was actually my second job at DC, as the job I was hired for was to head up marketing for DC in the United Kingdom, which basically meant Vertigo, in their London offices with Art Young. But, somewhere between the job offer and the final contract, the UK office was closed and this new position was created and offered to me. One of the best part of the job was I was able to sit in on all the editorial meetings between the different publishing imprints. Of the four imprints; DCU, Vertigo, Milestone, and Paradox, it was like four different worlds. The DCU was sort of like an old boys club, with lots of jokes and laughter and discussion of late books and the next big event. Paradox meetings were non-existent. Milestone is a story for another blog, but needless to say they were filled with energy and chaos. And then there were the Vertigo meetings. Most of these meetings were weekly events, and I would share info from the other groups, such as events coming up, death of characters, artists looking for work, etc. with all of the other groups (and departments). The Vertigo meetings were always like a family dinner, far different than the other meetings. It was a small and creative group that included Karen Berger, Shelly Bond, the late Lou Stathis, Stuart Moore, and a few others. The meetings were always respectful and polite chat. Where a late book would get you screamed at in the DCU meeting, in Vertigo is was more of a pep talk about ways to avoid further delays. I think this is a good reflection of what made Vertigo different; it was based on respect, for each other, for the creators, and for the stories they were trying to tell. Unlike any of the other meetings, and I went to a lot, these meetings were calm and relaxing while others were downright scary at times.

Vertigo's origins are well documented elsewhere, but basically there were originally a few books already being published under the DCU banner that were slightly more edgy (ie: creative) than the traditional fair and Paul Levitz and editor Karen Berger came up with the idea to publish these select titles under a different brand that allowed them to market them differently and sell adds to this new line to a higher scale of advertisers. So they moved a handful of existing titles, (Swamp Thing, Sandman, etc.) over to this new imprint, and a publishing legacy was born.
Now I am going to suggest just a few of the numerous Vertigo titles and collections that are out there. I do not know if in the future new editions of these collections will include the Vertigo logo. I suspect they won't, and that will be even sadder. But as of right now all of these collections should still be available under the Vertigo brand. In no particular order here are some of my favorite Vertigo series off the top of my head. I am sure there are a number of them I have forgotten.

Air by G. Willow Wilson and M.K. Perker. There are four trade collections of this almost surreal tale of Blythe, an acrophobic airline stewardess whose reality is shaken in a very fundamental way. I am not sure I fully understood this story, but I sure enjoyed it.

iZombie by Chris Roberson and Mike Allred. I have been a big fan of Mile Allred since I first meet him when he was in the Air Force long before of his first published comic book work, Dead Air. While this comic has nothing to do with the TV show of the same name, outside of the character names, it is just as good if not better than the TV show. It is a wild trip that goes in directions that even the most creative readers will be surprised by. There are four trades or the whole shebang is available in an omnibus.

Perhaps my favorite Vertigo book was the Alan Moore/Rick Veitch run on Swamp Thing. Alan Moore's run on Swamp Thing brought him to the attention of American readers and led to him doing Watchmen and so much more. This Swamp Thing is unlike anything that had ever preceded it, and even after Alan left and Rick Veitch took over, this book is still one of the most creative, and subtly horrific (it is not in your face horror that would come later) in the history of comics. It is available in a series of trades and soon the first Omnibus will be released. This is also a currently TV show.

There are also currently twenty volumes of the collected Hellblazer with volumes 21 and 22 coming later this year. This series reprints all 300 issues this long running horror title about the chain-smoking magician John Constantine. The creative team has changed a number of times over the years in this series, and while the stories are a mixed bag, they range from good to great. In these pages you will find such great writers as Jamie Delano, Paul Jenkins (whom I recommended for the job back in the day), Garth Ennis, Andy Dingle, and many more. While the TV show character is far closer to this version than iZombie, it is still not exactly the same character. Still if you enjoy the TV character you will enjoy these stories.

Another TV show based on a Vertigo Comic is Preacher. This was Garth Ennis' and the late Steve Dillion's epic tale of a Preacher who goes on a journey that no human ever should undertake. This series is filled with twists and turns that at times will make you want to turn your head, but an amazing read never the less. One of the best series (along with Swamp Thing and the next series I am going to mention) Vertigo did. There are six collections of this saga.

The final series I am going to recommend is Y: The Last Man by Brian K. Vaughn and Pia Guerra. This is soon to also be adapted for the small screen. This tells the tale of Yorick Brown who, after a mysterious virus, is the last man on Earth. This is a brilliant story that leaves you thinking about what you just read for years after you finish it. Long before his bestselling series, Saga, there was Y. Available in both trade collections and in Omnibus format.
I have not ever scratched the surface of all of the titles that have come from Vertigo over the years. These are just a few of the best that come to mind, which also happens to show the power that Vertigo had in creating properties that transcended traditional comics. There are far more Vertigo properties that have been translated to film or television than any superhero brand from the DCU. I think this is what made Vertigo so special; they created stories that transcended comic books and were instead stories that could be told in different mediums and reached an audience far from the traditional superhero reader. Once again I think it is very sad it is being shuttered, even though I tend to agree it really died when DC let Karen Burger go as she was the guiding light and visionary of Vertigo. You can see what may have been at Vertigo today if she had stayed at her imprint published by Dark Horse Books called Berger Books.
That is all for this time out. What was your favorite Vertigo story? One of the few I mentioned or one of the many I have forgotten? I would love to hear from you. I can be reached at MFBWAY@AOL.COM or on Facebook at Wayne Markley. Everything I have written here is my opinion, and does not reflect the thoughts of Westfield Comics or their employees, although I am sure they would have even more suggestions for good reading from Vertigo. As always…
Thank you.