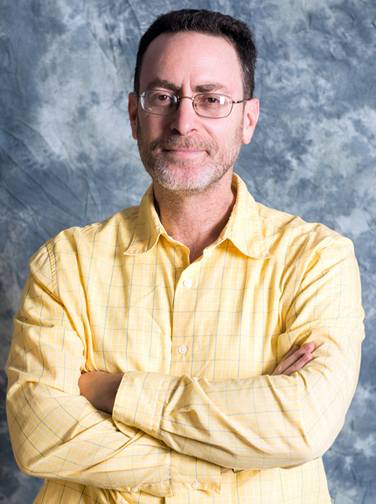 by Robert Greenberger
Everyone knows J. Jonah Jameson hates Spider-Man. Why? The first hints are revealed in Amazing Spider-Man #1, in a story that introduces his astronaut son John Jonah Jameson III, as the publisher declares, "The youth of this nation must learn to respect real heroes—men such as my son, John Jameson, the test pilot! Not selfish freaks such as Spider-Man!" Of course, when the spacecraft is endangered, it's Spidey to the rescue, establishing a relationship between the heroes.

However, a decade later, Jameson will find himself in opposition to the wall-crawler, beginning a new chapter in his life as he becomes Man-Wolf. Jameson's travails made him a popular recurring character, complete with his own short-lived series and those early exploits are now being collected in Man-Wolf: The Complete Collection, which will include Amazing Spider-Man #124-125, 189-190; Giant-Sized Super-Heroes #1; Creatures on the Loose #30-37; Marvel Premiere #45-46; Marvel Team-Up #36-37,  Savage She-Hulk#13-14, and the lead from Peter Parker, the Spectacular Spider-Man Annual #3.
While on the moon, Jameson found a red stone, unique among the other moon rocks being collected. He kept it from NASA, only to discover that its cosmic radiation was transforming him into a powerful werewolf. The stone was revealed to be an extra-dimensional object known as the mystical Godstone. He'd been like this for six months before turning up in New York to shock his father and battle the hero.
Coming on the heels of Gwen Stacy's death issues before, it was all part of new writer Gerry Conway's plan to refresh the series. "I was trying to create new, fun villains for Spidey to battle," Conway told Back Issue, "and find a way to make them personally involved with the cast. It felt to me as if Spidey hadn't had any good new villains since the Kingpin entered the scene. I also liked the idea of a truly physical menace, rather than another twisted-scientist-in-a-suit.
"I felt the relationship between Jameson and his son had been underplayed. I remember being very affected by the first John Jameson story when we learned what motivated Jonah's intense dislike of Spider-Man— his feeling that Spidey's grandstanding diminished the public's appreciation for 'real' heroes like his son, the astronaut. Thinking about werewolves and the moon and wanting to involve a personal angle just led me to John Jameson in a fairly organic way."

Those initial stories, illustrated by Gil Kane and John Romita with Tony Mortellaro along with incoming penciller Ross Andru set up the dynamic although, interestingly, he wouldn't return to ASM for years. Instead, Conway used him in Giant-Size Super-Heroes, a variation on Marvel Team-Up and here Kane and Esposito continued the saga with Morbius the Living Vampire involved in Jameson no longer needing contact with the stone to transform.

Reader response must have been strong enough to encourage Editor-in-Chief Roy Thomas to commission a Man-Wolf series as the lead in Creatures on the Loose. Initially assigned to Doug Moench and George Tuska, they had all of two issues to get things started before the writer was gone and Tony Isabella was given the leash and brought Kraven the Hunter with him. He committed to one issue but knew he was over-committed so turned the series over to newcomer David Anthony Kraft. He brought with him a new penciller: George Pérez.

"He's like, a third-rate werewolf. He runs around and he menaces people. He acts like every generic werewolf. Marvel already had Werewolf by Night, which was really just the Wolf Man, so why do you need a copy of a copy of a copy? I'm not throwing off on the work they did on Werewolf, but it's like, let's do a spin-off of a spin-off. That is a tough series to write— where do you go with it? Just more stories about he runs around at night. Where's the future in that? I wanted a real Marvel character. When you think about Marvel characters, a lot of them are monsters, like the Thing. He's a nice guy, but he's a monster. So I thought, 'Man-Wolf needs to be a legitimate Marvel character.' I remember going to Roy with some trepidation, saying, 'I want to take him into space and have him be a stargod.' Roy said, 'Sounds great. Do it,'" Kraft explained to Back Issue!
After taking two issues to clear the threads leftover by his predecessors, the new team got to work crafting a cosmic tale which revealed that the Stargod from Other Realm, created the stone to bequeath his power to a successor. As things were just getting started, the series was unfortunately canceled. The story involving a space station with 30 incommunicado astronauts, the Hate-Monger, and S.H.I.E.L.D. The series ended on a bit of a cliffhanger so it's a but surprising that at the same time of those final issues, Man-Wolf was back on Earth, getting mixed up in an adventure with Spidey and the Frankenstein Monster, courtesy of Conway, Sal Buscema, and Vince Colletta.

It would be three years later before Kraft and Pérez had a chance to begin addressing those loose threads with two issues of Marvel Premiere in 1978. But they weren't entirely done.
A year later, resident ASM scribe Marv Wolfman, along with artist John Byrne and Jim Mooney, brings Jameson back to the series with issues #189 and 190 as his father appeals to Dr. Marla Madison to help cure him, which helped ignite their romance. Those plans are interrupted by a dying Smyth, creator of the Spider-Slayer robots, insisting JJJ save his life.

Kraft, by then, was writing Savage She-Hulk and decided to bring back the furry hero, once again addressing his status quo. In issues 13 and 14, illustrated by Mike Vosburg and Frank Springer, also brought in Hellcat, just because.
It's fitting that Kraft gets the last word although it wasn't what he wanted. Editor-in-Chief Jim Shooter insisted Jameson be cured of his condition. Kraft worked with artists Jim Sherman, Alan Weiss, and Steve Mitchell to do as told, although, as we know today, nothing remains consistent except change.

This package will certainly be entertaining, albeit a bit frustrating with the frequency of change, but these are important stories for the character and a chance to see budding talents begin to spread their wings.