While a fair number of us here really enjoy super heroes, we like to change our reading up from time to time. One of our first choices for graphic novels of a more special interest bent is First Second Books and their diverse range of material– including some heroes, too!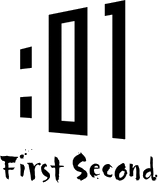 ---

Celebrated cartoonist Pénélope Bagieu is an illustrator and comic designer best known for her blog BDs (French webcomics in blog format).

BRAZEN GN – Bagieu, with her characteristic wit and dazzling drawings, profiles the lives of formidable female role models, some world famous, some little known. From Nellie Bly to Mae Jemison, from Josephine Baker to Naziq al-Abid, their stories are sure to inspire the next generation of rebel ladies!

CALIFORNIA DREAMIN': CASS ELLIOT BEFORE THE MAMAS & THE PAPAS HC — Cass Eliot was a girl from Baltimore trying to make it in the big city. After losing parts to stars like Barbra Streisand on the Broadway circuit, Cass found her place in the music world with an unlikely group of cohorts, releasing five albums with The Mamas and the Papas in their three years of existence. Through it all, Cass struggled to keep sight of her dreams – and her very identity.

EXQUISITE CORPSE HC GN — Zoe isn't exactly the intellectual type, which is why she doesn't recognize world-famous author Thomas Rocher when she stumbles into his apartment and his life. Zoe doesn't know Balzac from Batman, but she's going to have to wise up fast, because she's sitting on the literary scandal of the century; Rocher is supposed to be dead! Turns out, Rocher faked his death years ago to escape his critics, and has been making a killing releasing his new work as "lost manuscripts," in cahoots with his editor/ex-wife Agathe!
---

Over the past decade, New York Times-bestselling and multiple award-winning cartoonist Brian "Box" Brown has built an entertaining body of work, primarily focused on 80s pop culture biographical graphic novels.

ANDRE THE GIANT LIFE & LEGEND GN draws from historical records about Andre Roussimoff's life, as well as a wealth of anecdotes from his colleagues in the wrestling world and The Princess Bride co-stars to create the first substantive biography of one of the twentieth century's most recognizable figures.

Not to let that be his only piece on pro wrestling, he's also profiled Andy Kaufman, likely best remembered for his various contemptible personas. In IS THIS GUY FOR REAL GN, Brown looks at what drives a performer to build an entire career seeking the hatred of his audience, and why Kaufman man was so committed and so convincing that all but his closest family and friends were completely taken in.

In 1518, Cortés introduced hemp farming during his violent colonial campaign in Mexico. In secret, locals then began cultivating the plant for consumption. It eventually made its way to the United States through the immigrant labor force. soon after, the plant was given a schedule I classification, alongside heroin. In CANNABIS ILLEGALIZATION OF WEED IN AMERICA HC GN, Brown delves deeper into this complex and troubling history.
---

Ben Hatke is an award-winning, best-selling cartoonist and children's book illustrator whose earliest published work includes contributions to the critically acclaimed Flight series of anthologies edited by Kazu Kibuishi!

ZITA THE SPACEGIRL TRILOGY — When Zita's best friend disappears in a puff of smoke, she doesn't even think before dashing after him. To her surprise, she finds herself on a planet she's never seen before. Alien chickens and insecure robots are weird enough as new experiences go, but Zita is more shocked to find herself cast in the role of an intergalactic hero. It looks like there's nothing for her to do but don a cape and officially become: Zita the Spacegirl! But the fun doesn't end there…

MIGHTY JACK GN VOL 03 ZITA THE SPACEGIRL — Jack and Lilly are no strangers to heroics. They've befriended dragons, battled giants, and even earned the loyalty of a goblin army. So when they meet Zita the Spacegirl, fresh from her interplanetary travels and seeking their help to face a new threat, they're more than ready for another adventure!

LITTLE ROBOT GN — When a little girl finds an adorable robot in the woods, she presses a button and accidentally activates him for the first time. Now, she finally has a friend. But the big, bad robots are coming to collect the little guy for nefarious purposes, and it's all up to a five-year-old armed only with a wrench and a fierce loyalty to her mechanical friend to save the day!
---

Critically acclaimed and award-winning comic creator Lucy Knisley specializes in personal, confessional graphic novels and travelogues. Her most recent work includes marriage and childbirth.

SOMETHING NEW: TALES FROM A MAKESHIFT BRIDE GN — In 2010, Lucy and her long-term boyfriend John broke up. Three long, lonely years later, John returned to New York, walked into Lucy's apartment, and proposed. This is not that story. It is the story of what came after: The Wedding. DIY maven Knisley was fascinated by American wedding culture. But also sort of horrified by it, so she set out to plan and execute the adorable DIY wedding to end all adorable DIY weddings, including building a barn and inventing a whole new kind of photo booth!

KID GLOVES: NINE MONTHS OF CAREFUL CHAOS GN — Her whole life, Knisley wanted to be a mother. But fertility problems were followed by miscarriages, and her eventual successful pregnancy was plagued by health issues, up to a dramatic, near-death experience in labor and delivery. Follow Lucy's personal transition into motherhood through this illustrated history and science of reproductive health from all angles, full of curious facts and inspiring (and notorious) figures in medicine and midwifery.

GO TO SLEEP (I MISS YOU): CARTOONS FROM THE FOG OF NEW PARENTHOOD — Following the completion of Kid Gloves, Knisley embarked on a new project: documenting new motherhood in short, spontaneous little cartoons, which she posted on her Instagram, and which quickly gained her a huge cult following among other moms. The best of those wildly popular little cartoons are collected in this adorable gift book, a perfect read for expecting parents, new parents, and anyone who loves funny, relatable comics storytelling.