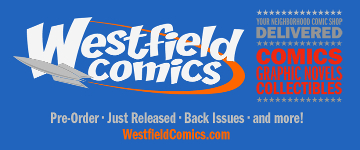 Due to the rapidly evolving COVID-19 situation Westfield Comics is making some adjustments to our working environment. Our primary concern is to do our part to limit the spread of the coronavirus.
We will, generally, not be able to answer phone calls live for the foreseeable future as our Customer Service staff will be working from home. We will be checking for voicemail messages regularly and responding to them as fast as we can. Emails that contain your name and account number along with your message/question will help facilitate our responses. Some of the requests or questions that require physically looking at/for something will take a little longer.
Back Issue and Back List orders will take a few days longer to process. Our weekly Advance Order shipping may also take a little longer due to fewer people in our packing department.
There continues to be a lot of uncertainty about how this epidemic will affect the supply chain for the comic industry. We rely on publishers, distributors, printers and shipping carriers (UPS, USPS) to be able to provide our service to you. As changes are made in their functioning it will cause ripple effects in our functioning as well. As announcements are made that will affect us we will pass that information on to you.
We will continue to do our best to provide a quality experience of ordering and receiving comics and pop culture products, but we would appreciate your patience as the inevitable hiccups occur. Most of all we want all our employees and customers to be safe now and into the future so we can ALL enjoy a long, healthy relationship.