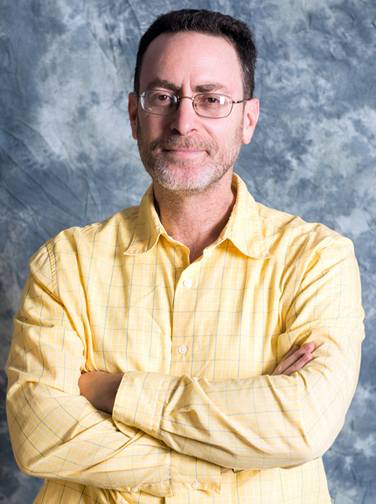 by Robert Greenberger
The 1970s was a time for experimentation as the Comics Code restrictions were loosened and the superhero titles were showing some weakness. Monsters and boogeymen were making their comeback joined by a flurry of sword and sorcery books all trying to capture the sales success of Marvel Comics' Conan the Barbarian. Yet, there was one title in a long-overlooked genre that stood out thanks to a consistent point of view, excellent artwork, and an antihero that followed his own code. Somewhat inspired by the Man with No Name featured in Sergio Leone's spaghetti westerns, which were popular in the 1960s, Jonah Hex appropriately stood alone.

The character remains well-regarded and those stories hold up to the rereading which is why I am here to recommend you check out Jonah Hex: The Bronze Age Omnibus, collecting All-Star Western #10-11, Weird Western Tales # 12-14, 16-38, Jonah Hex #1-17, and Justice League of America #159-160. In 888 pages, you will thrill to men at their most desperate, the cruelty of man to man, the victims of that cruelty, and the fight to tame the western frontier while the environment itself seemed to resist the westward expansion and technological progress.

The character was created by veteran writer John Albano when Editor Joe Orlando was asked to add new material to ­All-Star Western, which launched as a reprint title using recurring characters from the 1950s. Hex was nothing like Pow-Wow Smith or the Trigger Twins. First, he was scared, making people recoil in horror as he rode into town. In the wake of the Civil War, he continued to wear a Confederate uniform from the south, and kept to himself. A bounty hunter, he eked out a living doing his work, deadly as it seemed to be. Just don't cross him, don't try to trick or swindle him. His aim – firing Navy Colt.44 Dragoon Pistols and a .30-.60 Lever-Action Rifle — was true and he meted out rough justice as required.
Illustrating the debut was Tony DeZuñiga, a Philippine artist who added texture to the storytelling, making you want to rub the dust from your eyes and wash the grit from your teeth. In a Back Issue! interview, DeZuñiga told Michael Browning, "John Albano, when we talked together, he was telling me, 'Hey, Tony, let's get away from like the Rawhide Kid and all those Western super-heroes because, you know, they're shooting the guns out of the hands of the bad guys and all that.' And I said, 'I agree.'… Jonah Hex is an anti-hero, like John was telling me. Even the towns in those days, they weren't all asphalt roads. They were dirt roads. The cowboys really dressed really, really rugged — I would say filthy and dirty — and I liked doing it that way."

Right after his arrival, the success of the horror books prompted DC Comics to rebrand several books with an adjective so All-Star became Weird Western Tales and Albano penned those first ten yarns, setting the tone. A recurring theme was established, with Hex brought in to solve a problem, and rejected by the same community the moment the bloody work was done. Another recurring motif was Hex's preference for animals over people, which fueled more than a few good stories.
When he moved on, Arnold Drake stepped in for one before rising writer Michael Fleisher begged for the assignment, where he continued to explore man's inhumanity to man in one-off and continued stories, expanding Hex's world with recurring characters, booth good and bad. His 125 stories in total as a testament to how strong a character Hex was.

When Fleisher took over with WWT #22, he introduced Quentin Turnbull, the closest thing he would have to a rogue's gallery, as the two would face off time and again. Over time, Fleisher would flesh out Hex's backstory, including the Indian encounter that left his face a mangled mess, and the abuse he suffered from his father Woodson. Later stories cover his adult life prior to bounty hunting. DeZuñiga, though, claims credit for the Confederate look, a touch approved by Albano and initially Fleisher.
Fleisher told interviewer Mike Horsehead in 2009, "If memory serves me, I wrote somewhere in the neighborhood of 600-650 comic-book stories in the course of my career, and the Jonah Hex series constituted the very best work I ever did in comics."
The writer recalled, "I have adored Westerns for as long as I can remember. My parents were divorced when I was a kid, I lived with my mother, and my dad would come collect me on Saturday afternoons and take me to a double feature—usually a pair of Westerns, sometimes a [Dean] Martin and [Jerry] Lewis comedy—and then out to dinner. My interest in Westerns dates back to the 1940s, long, long before…Jonah Hex [was] even a twinkle in anybody's eye. I have always loved Westerns. My childhood favorites were Randolph Scott and then, much later, the Clint Eastwood westerns."

Visually, DeZuñiga set the standard and was ably followed by Luis Dominquez on covers (although Joe Kubert gets one or two) and Noly Panaligan and George Moliterni on interiors. Doug Wildey, no stranger to Westerns himself, does a fine fill-in with WWT #26. A young Jose Luis Garcia-Lopez turns up with issues #32-33 and 38 and his sheer artistry is a sight to behold. Hex-pert Susan Hillwig noted, "Garcia-Lopez's rendition is incredibly vibrant, with crisp lines and dynamic poses in nearly every frame. And instead of the constant shadows the other three artists use, it seems like he's gone to great pains to highlight every detail possible, both in terms to character expressions and backgrounds. In short, he treats Jonah Hex in the same manner as he would DC's spandex-wearing crowd, and the result is striking."
Rich Buckler and Frank Springer make a surprisingly effective pair on issue #37.

When Jonah Hex was rewarded with his eponymous solo series in 1977, Garcia-Lopez becomes the primary artist for the first five issues. Ernie Chan steps in with issues #6-9 then Garcia-Lopez, followed by Buckler for one and Vicente Alcazar for the remainder in the book.
Interestingly, Fleisher's long run is interrupted for JH #13-15 with a three-parter by David Michelinie.

Despite the promise of weird doings, Hex played it straight, keeping the horror to humanity, with only the occasional touches of the supernatural, grounding the series. The final two stories from JLA was bringing Hex into contact for the first time with other time-tossed figures to partner up with the League and Justice Society for their annual summer romp. Gerry Conway, Dick Dillin, and Frank McLaughlin do a fine job although the grit is clearly missing from the gunslinger. Once that door was opened, Hex would continue to play a prominent role in the DC Universe, as will be seen in subsequent volumes.