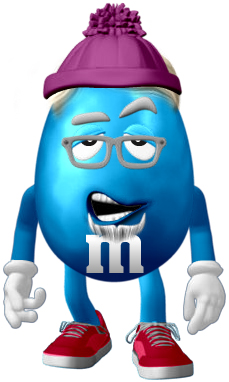 A KC COLUMN by KC Carlson (more loco than normal…)
MARVEL COMICS

Savage Avengers #1: This looks like something I might not enjoy (since I'm not really an anti-hero guy…), but Savage Avengers is such a bizarre concept it's worth mentioning here. Starting with the team membership: Wolverine, the Punisher, Elektra, Venom, and… Conan the Barbarian? Well, that's different. (I wonder where Conan is going to keep his Avengers Membership card, and if he's required to be at all the monthly Avengers meetings. Y'know, since he comes from a few thousand years ago!)
Savage Avengers is written by Gerry Duggan (Hulk, Deadpool) with art by Mike Deodato (Avengers, Dark Avengers, New Avengers, Secret Avengers… hmmm, I sense a trend…) and covers by David Finch (so many titles at both Marvel and DC). … This is a great book to celebrate May Day! Especially with all of its dancing, singing, and cake! I can see Venom getting into some cake…

War of the Realms #3 (of 6): North America freezes into New Jotunheim. Europe becomes New Svartalfheim. Asia goes up in flames as the new domain of Queen Sindr and her fire goblins. Ulik the Troll lays claim to Australia while Amora the Enchantress raises an army of the dead in South America. Africa falls to the Angels of Heven while Roxxon Oil drops its stakes in Antarctica. Midgard now belongs to Malekith and his allies! The Avengers' last hope lies in a series of suicide missions across the realms, starting with the rescue of Thor — last seen surrounded by an army of Frost Giants in Jotunheim… I haven't started reading this yet! I just wanted to type all those crazy names! (My spell check just exploded!) Main cover by Arthur Adams & Matthew Wilson. Victor Hugo provides a variant cover. (No, not that Victor Hugo… That would be odd. Hmmm. I wonder if Wolverine is older than him…)
DC COMICS

I thought DCeased was a pretty dumb title (and kinda hard to read since it's one of those made-up words). Apparently, there's a mysterious techno-virus (because you can't have a virus without tech these days…) on Earth which apparently causes men to pile up in some sort of human mountain and then beat up Batman. (It's a thing.) And somehow, after over 75 years, the DC heroes are unprepared for a pandemic (which I bet wasn't even a word 75 years ago), and instead of battling it, they instead struggle to save their loved ones first. Wha…? These are heroes? DCeased #1 (of 6) is by writer Tom Taylor and artists Trevor Hairsine, James Harren, and Stefano Guadiano with covers by Greg Capullo.

Also this week is DC's Year of the Villain #1 — a special 25-cent lead-in to DC's Summer Event of the same name. While things are going crazy elsewhere in the DC Universe (Lex Luthor conspiring with Cosmic Gods, Leviathan seizing power all over the world, the Legion of Super-Heroes wondering where their series went, and the Batman Who Laughs busying himself in the shadows… I bet he does!), the bad guys take center stage for what may be the most treacherous event in DC Comics history. Creators include writers Brian Michael Bendis, Scott Snyder, and James Tynion IV, artists Jim Cheung, Alex Maleev, and Francis Manapul, and cover artist Greg Capullo. As they say, it all starts here!

I always like to see DC branch out and try different things (especially for different audiences!) and Under the Moon: A Catwoman Tale looks to be the start of something different for DC. Written by New York Times bestselling author Lauren Myracle (ttfn and ttyl) and illustrated by Isaac Goodhart (IDW's Love Is Love), this new softcover graphic novel/storybook features a homeless 15-year-old Selina Kyle who struggles to find her own identity while living on the streets of Gotham City. If you don't see it, ask for it!
OTHER STUFF

Walt Disney's Uncle Scrooge Volume 20: The Mines of King Solomon is the newest volume in The Complete Carl Barks Disney Library — a series from Fantagraphics Books that most everyone at Westfield has raved about since the first volume. Barks, of course, is considered one of the best storytellers in comics, and that's why each new volume is anxiously awaited. Here's what to expect in this great new hardcover: When Uncle Scrooge decides to take Donald and the nephews on a world tour to inspect the many businesses in his far-flung empire, he never dreamed he'd wind up uncovering the fabled lost treasure of the even-more fabled King Solomon! Then, to settle a bet over who's the better salesman, Scrooge and Donald wind up in Southeast Asia — and Donald's winning! Until Scrooge notices something unusual about the local architecture in "City of Golden Roofs". And the Beagle Boys come calling again with a devious scheme to drill Scrooge's money right out from under him! Plus: the oddball inventions of the ever-eccentric Gyro Gearloose! Carl Barks delivers another superb collection of clever plot twists, laugh-out-loud comedy, and all-around comic book brilliance.
__________________________
KC CARLSON apparently can't tell the difference between a loon and a bowling pin painted to look like a loon. It's been a really long week (already)…

WESTFIELD COMICS is not responsible for the stupid things that KC says. Especially that thing that really irritated you. As god is my witness, I could swear that a giant bowling pin painted to look like a loon could fly!