Westfield's Wayne Markley takes a look at Marvel's Omnibuses.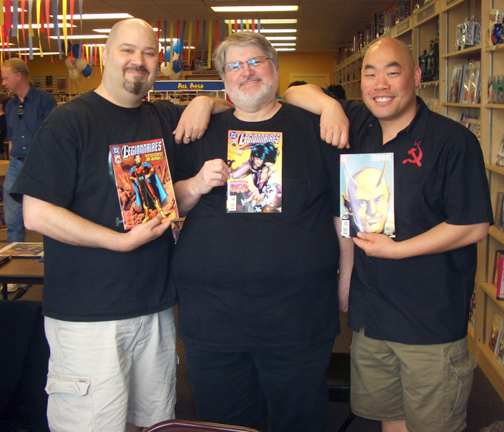 by KC Carlson
Though we may be inundated by it in current superhero comic books, long-form serialized storytelling is nothing new.
The idea of telling a long-form storyline as a series of chapters originally dates back to somewhere between the mid-8th and the mid-13th century. The work in question? One Thousand and One Nights, more colloquially known in English as the Arabian Nights. They are actually a series of independent stories gathered together with a framing device, but as originally told, each story was shared over a period of nights, including some kind of "cliffhanger" ending, which would be resolved the following night. Some of the more famous of the stories include "Aladdin's Wonderful Lamp", "Ali Baba and the Forty Thieves", and "The Seven Voyages of Sinbad the Sailor", all of which are probably much better known to several generations of American children as the basis for three very memorable (and historically important) Popeye the Sailor cartoons.