Beau Smith shares some of the people and things he admires about comic books and the comic industry.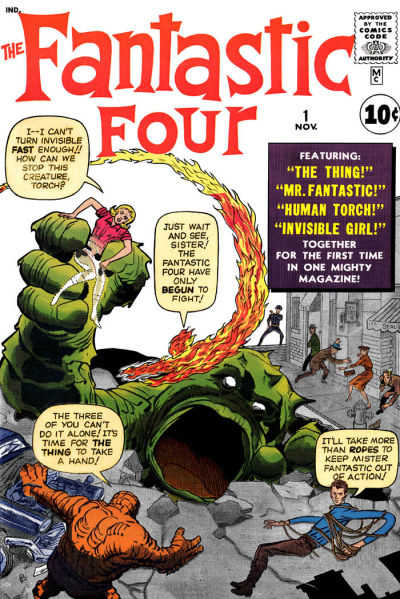 by KC Carlson
[This is a continuation of the exploration of character creation in comic books. Part one appears here. If you haven't read that yet, you may want to. Then come back here for more.]
So far, most of my examples of character creation have been DC characters. There's a reason for that. The folklore of the modern Marvel Universe suggests that most of the classic Silver Age Marvel characters were created by either Stan Lee and Jack Kirby or Stan with Steve Ditko. (Important, but occasionally forgotten exception: Captain America was created in the Golden Age by Joe Simon and Jack Kirby – not Kirby and Stan Lee.) Debate has literally raged for years as to which did more or who was more important, mostly along the lines of the writing vs. artwork conundrum. Chances are we'll never know for sure, but things are about to get very interesting as the Kirby heirs are now taking certain claims to a court of law. Marvel's new bosses may come in handy in the fight, because Disney's lawyers define the concept of "high-powered" and have been warding off challengers to the Disney Way for decades. Woe to the Kirbys. But Jack was the epitome of the little guy standing up for himself against impossible odds, at least in the characters he drew. If he and Roz managed to bestow any of their moxie onto their kids, it could be one hell of a fight.