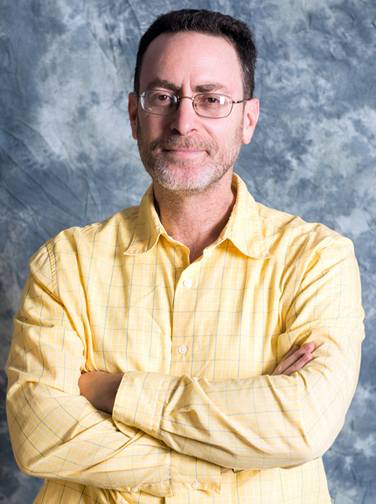 by Robert Greenberger

The comic book marketplace has evolved to the point where there is something for everyone in a variety of formats and prices. Publishers can now better mine their libraries and bring small audiences the rare gems that didn't make financial sense some time back. The best example of that is coming in January as DC Comics celebrates Detective Comics reaching issue #1000 by releasing Detective Comics: Before Batman, a two-volume set that will collect issues #1-26 and will be sold in a handsome slipcase.
It's mammoth (896 pages each) and it's pricey ($150) but the contents are priceless, scanned from original copies.
Let's review. Major Malcolm Wheeler-Nicholson was a former military officer turned pulp magazine writer. In 1925 he tried his hand at syndicating articles, stories, and comic strip adaptations of classics including Treasure Island and The Three Musketeers. After a year, it goes bust so he returned to his pulp writing.
A decade later, comic books as we know them, were beginning to gain traction with multiple publishers entering the scene, licensing comic strips for reprinting in this new format. Wheeler-Nicholson forms National Allied Magazines and tries to do them one better by creating New Fun Comics, which would feature all new stories and characters (the exception being Walt Disney's Oswald the Rabbit).
By year's end, Wheeler-Nicholson added New Comics which is eventually retitled New Adventure Comics while New Fun is retitled More Fun. As 1937 dawns, Wheeler-Nicholson adds a brand new themed title, Detective, financed by Harry Donenfeld, his printer. The new firm, Detective Comics, Inc., is co-owned by Wheeler-Nicholson and Donenfeld's business manager, Jack Liebowitz.

Behind a garish yellow menace cover by assistant editor Vincent Sullivan, the book featured two new features from Jerry Siegel and Joe Shuster: Slam Bradley and Bart Regan, Spy. The pair had already become regular supplier's to the Major's other books.
What can a reader expect to find in these 26 pre-Dark Knight issues? Lots of familiar characters who have been revived or referenced in more contemporary times including Bradley (the longest feature at 13 pages), Speed Saunders (by E.C. Stoner and Creig Flessel), and Cosmo, the Phantom of Disguise (drawn by Sven Elven).

Flessel took over the covers with #2 through #19, and illustrated text stories, written by Vin Sullivan, often under a pseudonym. You can watch his craft grow as you flip through the same; the same can be said for young Will Ely. Fred Guadineer can be found here, too, taking over Speed Saunders with issue #17.
Given the title, you can expect sleuths, cops, and espionage agents played in four to six page increments, allowing for the occasional continued story. Keeping with the theme Fred Schwab offered up one page Silly Sleuths and Bill Patrick gave us Gumshoe Gus.

Interestingly, Sax Rohmer's Insidious Dr. Fu Manchu arrives with issue #17, reprinting the four-part story, illustrated by Leo OMealia that first ran in Wow – What a Magazine! (where Will Eisner and Bob Kane got their start). The feature ran well beyond those first four parts, lasting a total of ten; he even gets the cover spot for #18, which is also gave us the new feature, Steve Malone, the first writing from former lawyer Gardner Fox. The writer took over Speed Saunders an issue later and began his prolific career.
There remain questions about all the credits in these early titles and new research by Wheeler-Nicholson's granddaughter Nicky has shed some light as to how much the Major wrote for others. Michael Uslan, who pens the intros to both volumes, has already promised new revelations that may have us reexamine these early books. I'm certainly looking forward to what he has to say.
With issue #2, distribution was being handled by Donenfeld and Paul Sampliner's recently formed Independent News, with the other titles following. All the key players are now in place with two exceptions. Bob Kane, the creator most associated with the title, arrives unceremoniously with issue #15, producing the one-page Oscar the Gumshoe, showing his natural predilection for big foot humor. He added a second feature, Cleo and Clancy, debuting in issue #24.

The other name is the Crimson Avenger, who arrived with issue #20, an original attempt to capture the popularity of radio's Green Hornet and comic strip sensation The Phantom. Written and drawn by Jim Chambers, he became the title's first costumed adventurer.

Things were humming along as 1939 arrived, but change was in the wind. Wheeler-Nicholson had long before been forced from his company and the new management team introduced a fourth title in early 1938, Action (you may have heard something about it). Readers couldn't possibly know that the 26th issue of Detective, released March 8, was the last of its kind. A month later, the cover would feature DC's second major new hero and irrevocably change the comic book field.
These two books are a great glimpse back at those earlier days, with fast-paced stories, a wealth of variety, and good, honest fun.