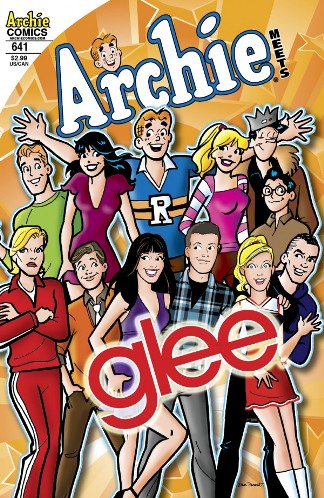 *It was announced back in July at the San Diego Comic Con and now you can finally place your orders for the 4-part Glee Meets Archie storyline beginning in Archie #641. Only thing missing guys is a duet between Lea Michelle and Ron Dante! Sugar, Sugar? Jingle Jangle?
*IDW Publishing has picked up the rights to Wally Wood's T.H.U.N.D.E.R. Agents and are going to be publishing a Star Trek: Countdown to Darkness 4-issue mini-series that will lead into the upcoming May 2013 sequel from J.J. Abrahms!

*Next year will see another Beasts of Burden mini-series from Evan Dorkin and Jill Thompson!
*Artist Joe Madereira has left Vigil Games and is planning a return to regular comics work!
*The full trailer for Iron Man 3 has been released!
*Arnold Schwarzenegger is currently forgoing any new Terminator films and instead making a continuation of his original Conan film, The Legend of Conan, that will see their take on King Conan!
*And lastly, 'cause it's Halloween week, here's a 6′ 4″ lawn ornament of The Thing made from 11 pumpkins!