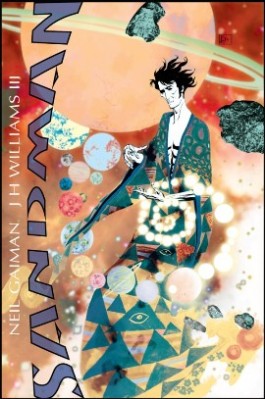 *In celebration of its 25th anniversary, DC/Vertigo is releasing an all-new Sandman mini-series by Neil Giaman and J.H. Williams III exploring events before Sandman #1.
*It's official, Guardians of the Galaxy is the August 2014 release from Marvel Studios.  And, Captain America 2 is subtitled The Winter Soldier! (How many ways can you say AWESOME?!)
* Brian Wood and artist Carlos D'Anda (Arkham City) will be doing the new ongoing series for Dark Horse called simply, Star Wars, that will feature all of the beloved characters of the original trilogy and is set between the events of A New Hope and Empire Strikes Back!
*AMC's The Walking Dead Season 3 has a premiere date of Sunday, October 14 and a 4 minute trailer that shows us Michonne in action as well as the first appearance of The Governor!
*The 2012 Eisner Award winners were announced. Congratulations to multiple award-winner Mark Waid for his terrific work on Daredevil.
*20th Century Fox has announced a director and writer for their reboot of their Fantastic Four films, but they're in danger of losing their Daredevil license back to Marvel!
*IDW and Hasbro are teaming up to produce My Little Pony comics!